Black Dog Syndrome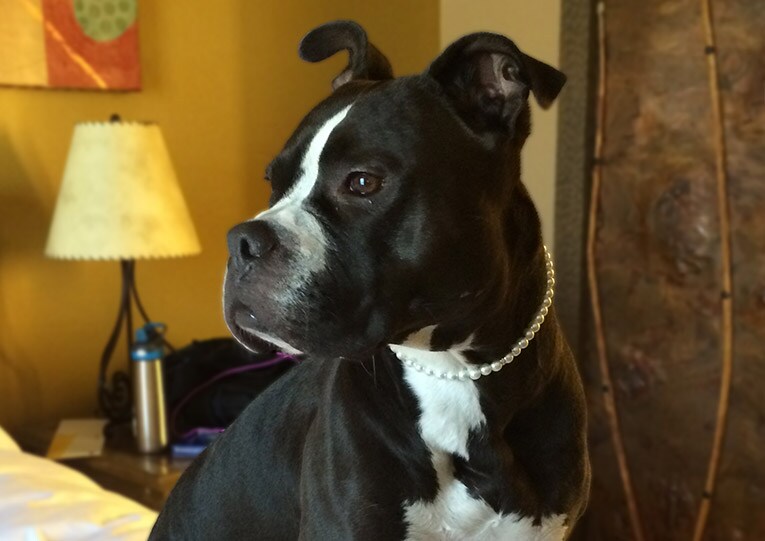 Big black dogs are adopted at much lower rates than any other type of dog. This means a higher percentage of large black dogs are put down or euthanized every year at thousands of shelters across the nation. Also known as the "Black Dog Syndrome," there is a real need for more black dogs to be adopted. Here are just a few reasons to consider a big black dog when you are ready to adopt a dog.
Why Adopt a Black Dog?
Companionship: Big black dogs are no different from other dogs. They will want to be by your side and spend time with you in their new home. Dogs are known the world over for their friendship and loyal nature. When you adopt a black dog you will have a friend for life.
Health and exercise: A large dog will bring with it lots of energy. This can be a great motivator for you to get moving as well. Any big dog will need daily walks and lots of play time. You will get a great work out and meet new people by bringing your new dog to parks and outdoor events.
No training required: The majority of big black dogs who need to be adopted will be fully grown adult dogs. This could mean that minimal training will be required on your part. The hardest parts of house training and obedience will usually be taken care of. Old dogs can still learn new tricks. If needed, you will be able to train your adult dog new commands or tricks that are important for your home and family.
Save a life: When you choose to adopt a big black dog you are saving a life. This will help establish a lifelong bond between you and your dog. Although there are many myths surrounding big black dogs, you will be helping prove them wrong when you adopt your own big black dog.