Top 5 Dog Breeds for Families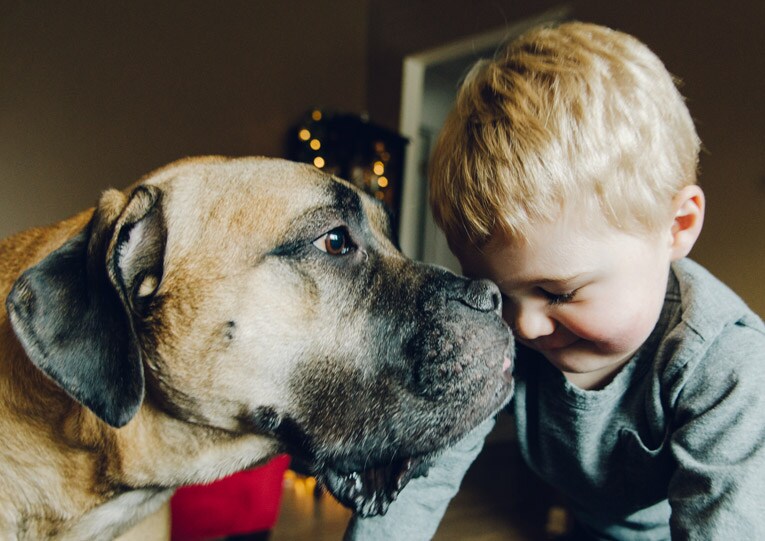 With so many different dog breeds to choose from, it can be hard to decide which breed will be best for you. Many breeds are predisposed to carry with them certain traits and personalities. These are useful to know when choosing what dog will work well with your family dynamic. Here are the five most popular family dog breeds, chosen because they are known for being great with kids and all-around great family pets.
Family-Friendly Dog Breeds:
English bulldogs. These medium-size dogs are loving and loyal. English bulldogs are gentle and caring with children, and love to be their owner's constant companion. Couch potatoes at heart, these dogs require minimal exercise and can be ideal for small homes or apartments.

Golden retrievers. Known for their intelligence, golden retrievers are popular service and rescue dogs. They are eager to please and adapt easily into any family situation. Be prepared to give these dogs daily walks and exercise to help manage their high-energy levels.

Collies. Best known as the iconic television character Lassie, collies will be affectionate and loyal to any family. A collie will never want to leave your side and will be content to pass the days indoors with you and your family. They will need daily physical and mental exercise, as well as daily grooming, in order to stay happy and healthy.

Labrador retrievers. Consistently ranked among the most popular dogs in the United States, Labradors have been a family-favorite dog breed for many years. Energetic and outgoing, these dogs love to play and exercise. If your family loves outdoor activities such as hiking, hunting, or camping, a Labrador would be a great fit.

Mixed breeds. Adopting a mixed breed dog has many advantages. Unlike many full-bred dogs, a mixed breed generally has very few health problems. Over the years, this can save you and your family a lot of money in veterinary bills. Mixed breeds will also carry with them great traits from each parent. If you want a dog as unique as you, a mixed breed dog will blend right in as another loving member of your family.