Elsa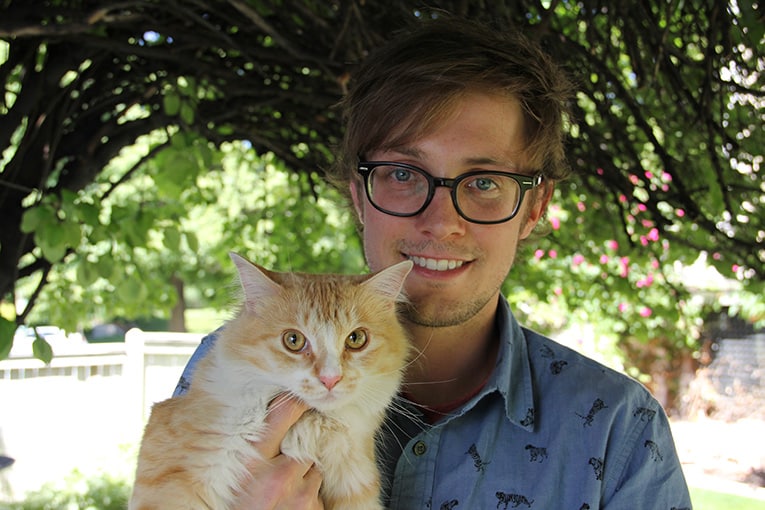 Elsa | 2-yr old, Tabby | Rescued from the Humane Society of Utah
Since the launch of Pet Adoptions by Overstock™ there have been thousands of people connected with shelters, rescues, and animal sanctuaries all across the United States. For many these connections have been the first step in their pet adoption journey.
David Mackey, a Strategic Marketing Analyst at Overstock™, first used Pet Adoptions by Overstock™ to look for a new pet rabbit. His online searches eventually lead him to visit the Humane Society of Murray near Salt Lake City, Utah.
While visiting the Humane Society Mackey was able to interact with the rabbits he had seen online, and even got to see some of the other pets the Humane Society had available for adoption.
"After playing with a bunch of cats, I realized I wanted to get a cat instead," said Mackey. "Playing with so many cats was an awesome opportunity of the shelter because then I was able to go home confident I made a good decision by comparing several species, ages, and personalities."
Mackey eventually decided to adopt a 2-year-old domestic long haired cat named Elsa. After bringing Elsa home both Mackey and his new cat have helped enrich each other's lives. Mackey has enjoyed Elsa's companionship, and Elsa has never been better.
"Elsa was a stray cat before she was brought to the shelter, and now she feels like she has a place to live where she is loved and treated well," said Mackey. "Her coat is a lot shinier than when I first got her and she looks healthier."