Maddie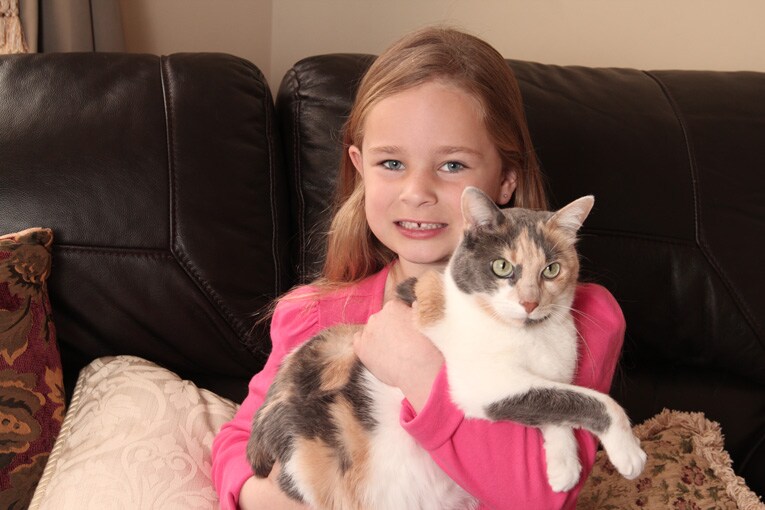 Maddie | 5-yr old, Calico | Rescued from dilapidated farm house
LeAna Robison, a tax director at Overstock™, knows the only thing better than one cat is two cats. LeAna and her family have two rescued cats at home, and each brings with them their own personality and story.
Their first cat was rescued from a dire situation. When they first found Maddie, a white and grey calico, she was living in a dilapidated farm house with a hoard of other cats and kittens. Amongst the chaos, Maddie stood out and immediately bonded with LeAna and her family.
LeAna took Maddie home that day, and then worked with local authorities to have the other cats taken to shelters and the dangerous farm house torn down. Even though it took many vet visits and a lot of time, Maddie was nursed back to health and was socialized with the family.
Maddie continues to improve life for LeAna and her children.
"Maddie is an important part of our family," LeAna said. "Rescuing Maddie has inspired our two children to always look out for animals, and caring for a pet has taught our kids responsibility and respect for others."