Max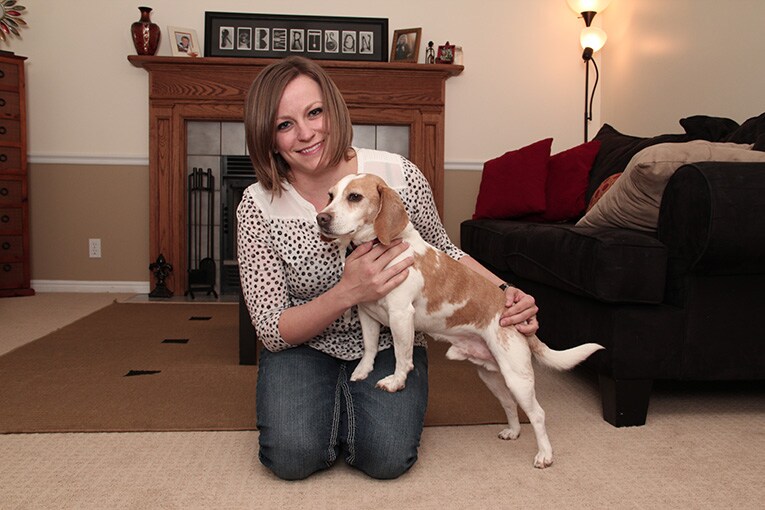 Max | 5-yr old, Beagle Terrier Mix | Rescued from Humane Society of Utah
Every year, an estimated 8 million animals are taken in by shelters. Many of these animals are dropped off by families or individuals that simply do not have the time to properly care for their pets. Often, these animals come into the shelters sick, scared, and injured.
Max, a beagle terrier mix, was one of these neglected pets. His previous family was unable to care for him and dropped him off at the Humane Society of Utah.
Shellie Robertson, who works as a Systems Integration Developer at Overstock™, found Max when he was at his worst. However, Shellie still noticed the great qualities Max had and decided to adopt him. After surgery to remove a painful stomach ulcer that Max had gotten due to stress at his previous home, Shellie was able to take Max home.
These days, Max spends his time playing with Shellie's son, going for walks, and sneaking up on the family cat. Stress free, and with his confidence back, Max couldn't be happier in his new home.
Shellie and her family couldn't imagine their lives without Max and are happy they chose to adopt.
"Adopting Max was one of the best decisions I've ever made," Shellie said. "Hopefully more people will learn that adopting is one of the best ways to find your new best friend."