Sox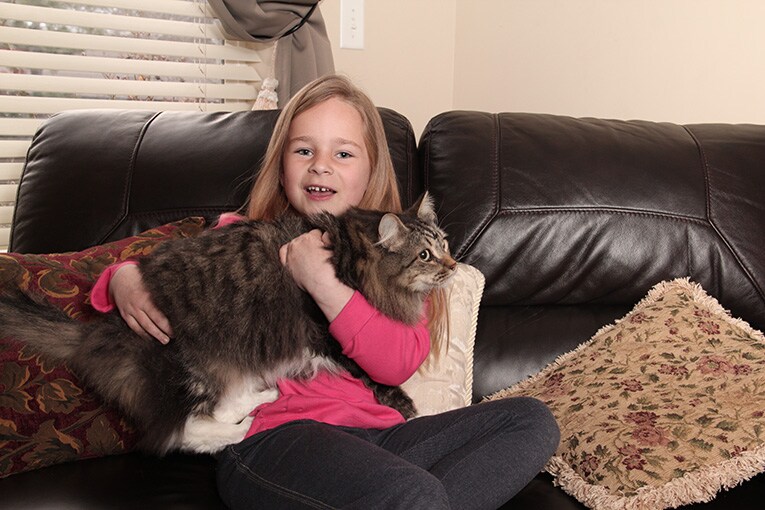 Sox | 4-yr old, Maine Coon Mix | Rescued from a Costco parking lot
Countless people have rescued animals by giving them a safe and loving home. Whether it's by adopting a pet from a shelter or taking in a cold and hungry animal, every story is unique.
When LeAna Robison, a Tax Director at Overstock™, went to the store one evening with her son, the last thing they expected was to have their own special rescue experience. However, after noticing two frightened kittens hiding underneath a row of shopping carts, both she and her son decided to take action.
They spent the next three hours attempting to safely lure the cats out of from underneath the carts. While other shoppers came and went, they stayed determined to help the kittens.
After three hours, the kittens eventually ran inside the store just as they were closing for the night. Undeterred, LeAna returned early the next morning, and after another two hours, she was finally able to catch the kittens.
What followed were an expensive vet bill and some sleepless nights, but eventually the two kittens were happy and healthy.
After placing one of the kittens with a close friend, LeAna and her family kept the other kitten and named him Sox.
"The kitten rescue was a great lesson for my son Parker, who was 5 at the time," LeAna said. "It taught him that people should stick up for animals and not be the ones who turn their backs and just walk away."